SDG 17
SDG 13
SDG 12
SDG 11
SDG 9
SDG 7
SDG 6
SDG 2
Offering world-class labs, classrooms, and incubation platforms, we are a hub for scientists, students, startups, and companies to come together and ideate new sustainable technologies and solutions.
Spearheading this mission, the KAUST Innovation and Entrepreneurship department enables researchers, industry leaders, and the next generation of founders to be part of the sustainability revolution in Saudi Arabia and the world.
Addressing our global sustainability challenges
KAUST researchers are discovering solutions to our most intractable challenges —and developing them into commercially viable technologies that can improve the world.
Inspiring the next generation of innovators
We are pioneering innovation and entrepreneurship training for KAUST students and others committed to tackling climate change and sustainability challenges.
Powering a collaborative partnership network
By bringing together a transdisciplinary mix of problem-solvers, we facilitate great ideas and lower the barriers to innovation.
INNOVATIONS IN SUSTAINABILITY
KAUST has spun off over 55 companies and supported more than 300 Saudi-based startups in sectors including renewable energy, desert agriculture, water reuse, and bioplastics.
Find all KAUST startups here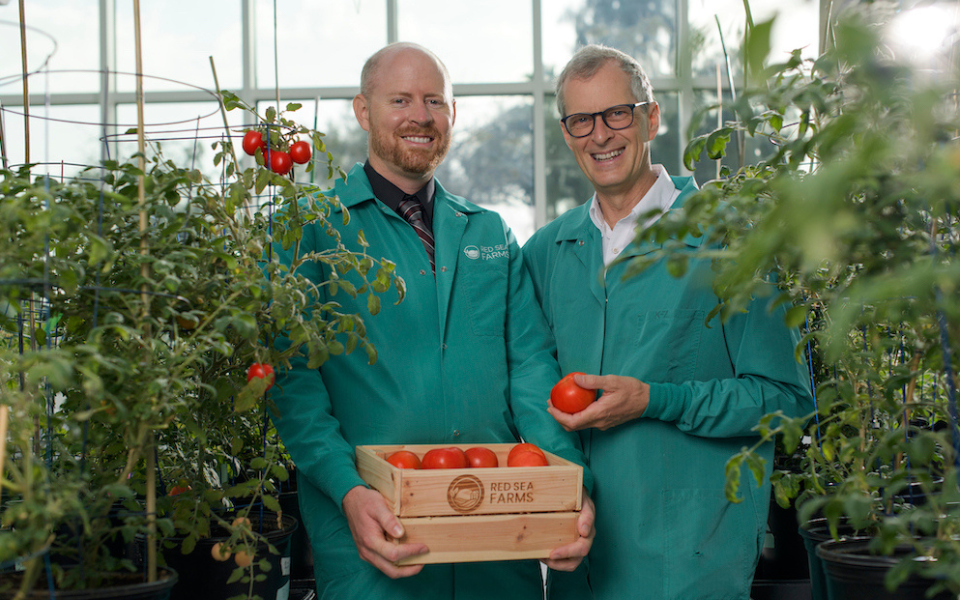 RED SEA FARMS
Red Sea Farms enables farmers to grow food in water-scarce areas sustainably, with fewer resources. This KAUST-based startup sells organic, pesticide-free tomatoes and other produce grown sustainably in KAUST's saltwater greenhouses and at partner farms. Red Sea Farms also builds new saltwater greenhouses and retrofits existing greenhouses with its patent-pending saltwater-cooling and climate control system technologies, resulting in higher energy efficiency, lower water footprint, and reduced associated carbon emissions.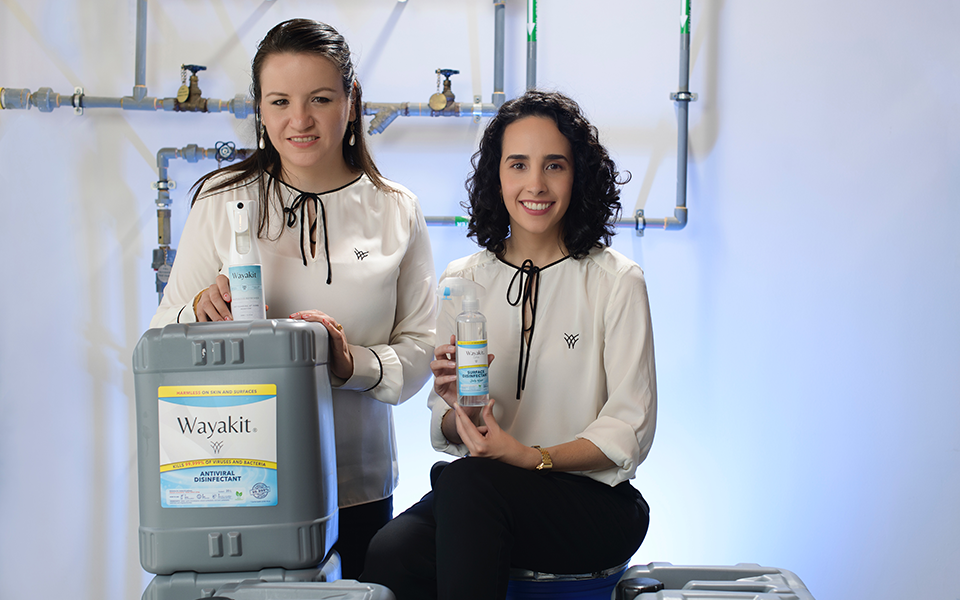 WAYAKIT
Wayakit is a biotech company serving the aviation and travel industry by offering effective solutions for sustainable hygiene. Their expertise focuses on specialized cleaning and disinfection products and services such as life cycle assessments to reduce the ecological footprint and operational costs of cleaning processes. Wayakit products potentialize natural active ingredients to perform faster and safer cleaning and disinfection through applied biotechnology while being gentle to surfaces, users, and the planet.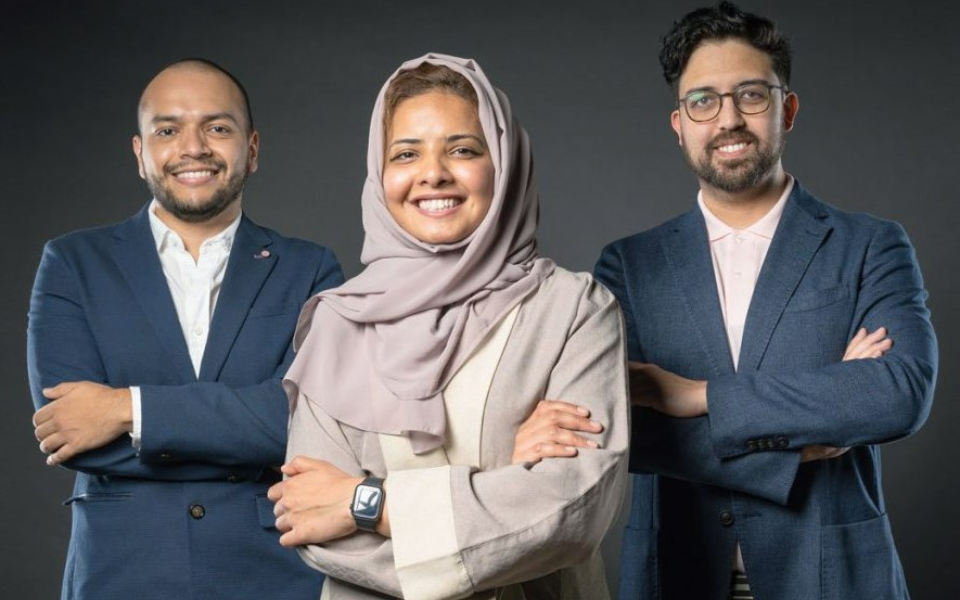 POLYMERON
Polymeron manufactures environmentally-friendly, 100% biodegradable polymeric materials using organic waste produced by Saudi Arabia's agricultural date industry. Its bioplastics contribute to soil enrichment, are biodegradable in seawater, and reduce single-use plastic trash, which accounts for 75% of coastal waste in the Red Sea.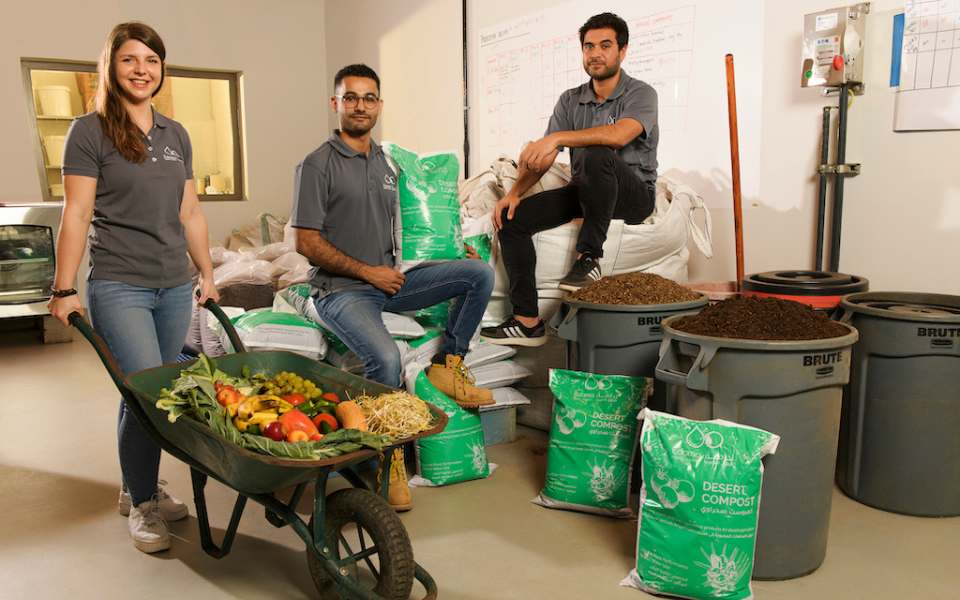 EDAMA
Edama Organic Solutions provides turn-key organic waste recycling solutions designed specifically for desert environments. With its scientific expertise and KAUST-based intellectual property, Edama enables communities to recycle organic waste into soil enrichment products that help convert arid soils into fertile lands. Its technology supports tree plantations, land restoration projects, and local farmers in growing more food with less water. By diverting organic waste from landfill, Edama supports the reduction of waste-related GHG emissions while contributing to a circular economy.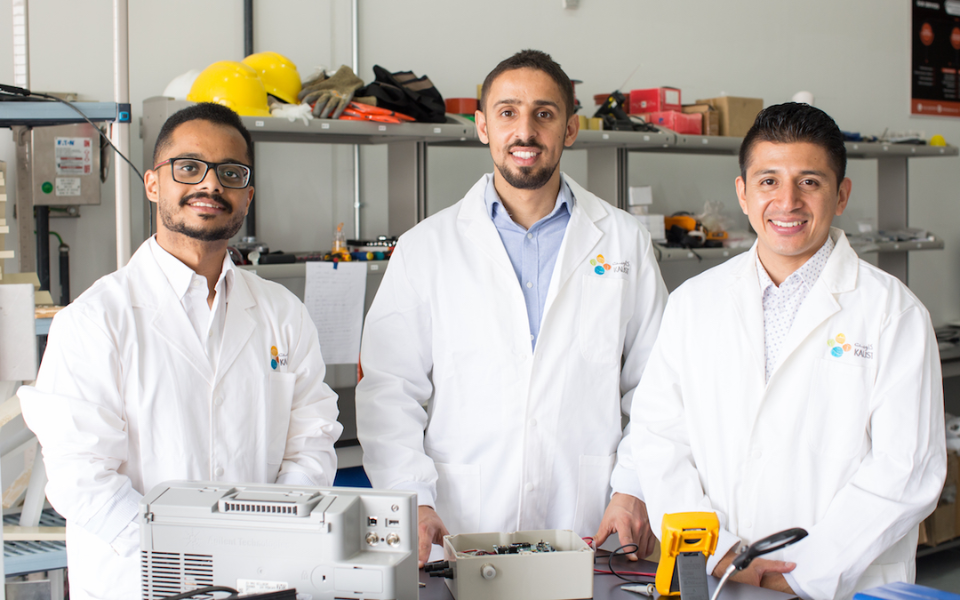 SADEEM
Sadeem's smart city technology helps urban communities monitor flooding, traffic and weather. Its independent active sensor networks allow cities to make better, faster decisions—saving lives and resources in real-time. Sadeem's multi-patented, KAUST-based technology complements existing infrastructure, combining an independent sensor network with an integrated visualization platform in a mobile application.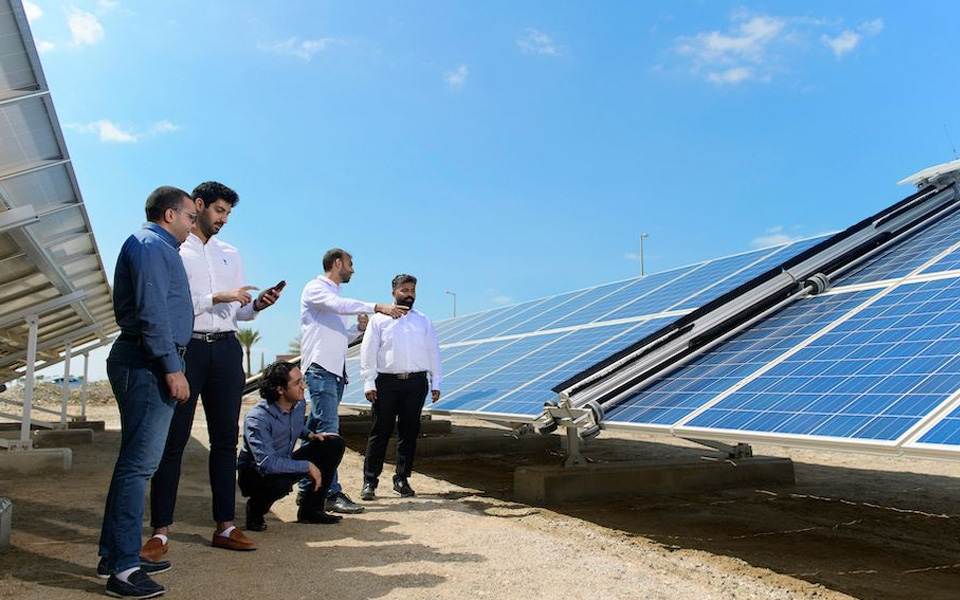 NOMADD
NOMADD (NO-water Mechanical Automated Dusting Device) designs and supplies fully automated, waterless cleaning robots for efficiently removing dust from PV systems in the harshest desert conditions.The company also supplies corresponding software, and after-sales services to photovoltaic (PV) developers and engineering procurement and construction (EPC) companies. KAUST and DSM Venturing are series A investors in the company.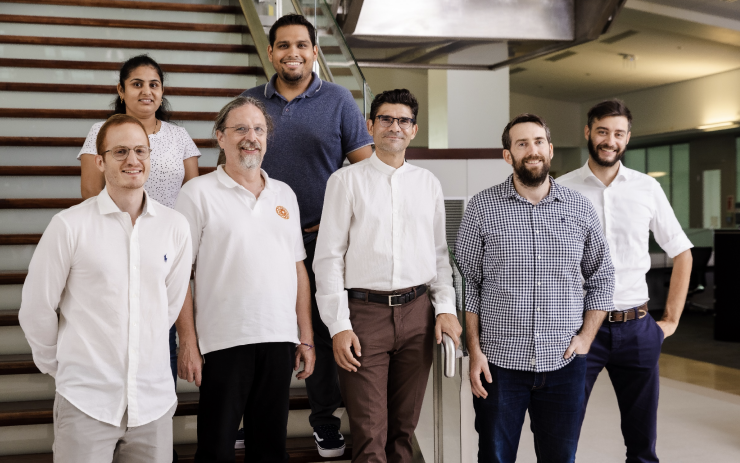 MIRAI SOLAR
Mirai Solar is a KAUST start-up that takes advantage of shading to harness the energy of sunlight. Their technology consists of photovoltaic solar screens with variable shading and output powers, allowing for a fraction of light to be absorbed for electricity generation, while the remaining light is transmitted. Their customizable, lightweight technology allied to the screens' folding system allows for optimized control of light and integration with a variety of solar projects such as zero energy greenhouses, smart charging carpark shading or integration in vehicles and the broad transport sector, transforming shade into the energy of the future.