SDG 17
SDG 14
SDG 13
SDG 9
SDG 7
KAUST is commited to the Kingdom's Vision 2030, contributing to its goals on two major fronts: Renewable and Clean Energy; and Environmental Protection, Preservation, and Enhancement.

KAUST'S CONTRIBUTIONS
TO VISION 2030
RENEWABLE AND CLEAN ENERGY
KAUST actively supports the Kingdom's Circular Carbon Economy (CCE) program: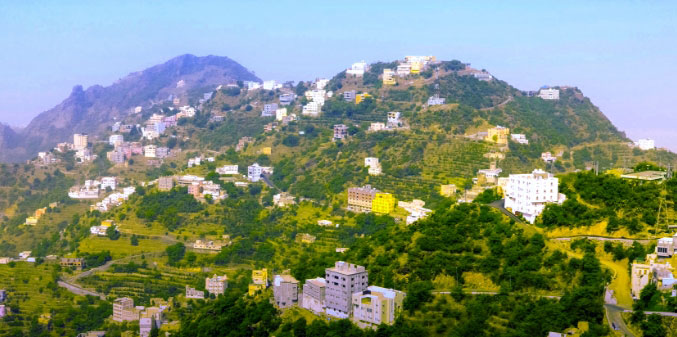 Setting the pace
Our Circular Carbon Initiative has supported the creation of a national platform to promote, adopt, and rapidly deploy Saudi Arabia's CCE technological solutions to address climate change.
Reducing emissions
Our research in smart city planning, agriculture, and mobility is contributing to more efficient technologies with lower emissions.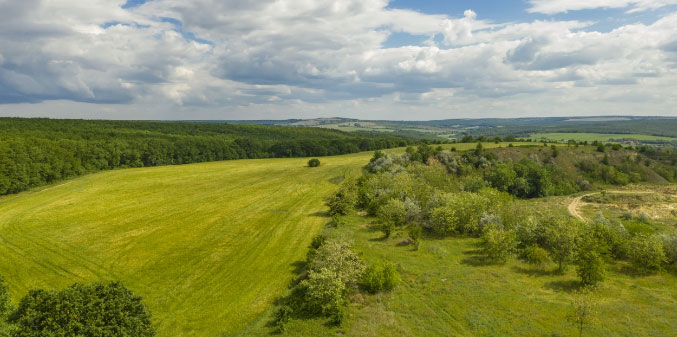 Decarbonizing the atmosphere
We are developing and enhancing direct air and point-source capture technologies to remove and capture atmospheric CO2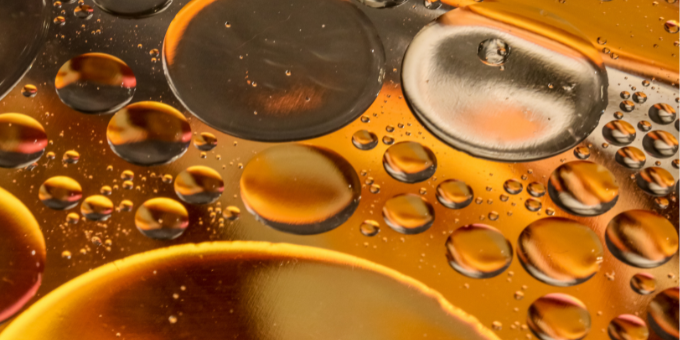 Exploring storage solutions
By exploring both nature-based and geo-based storage solutions, we are helping to mitigate carbon emissions, decarbonize the atmosphere, and re-carbonize the bio- and geospheres.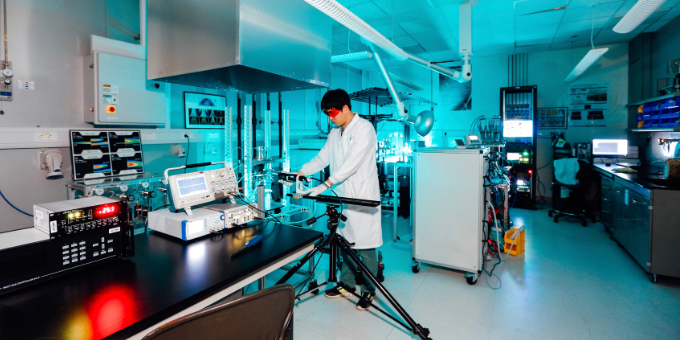 Creating new energy sources
Through our manufacture and application of drop-in synthetic fuels derived from CO2, we are contributing to climate-friendly energy systems.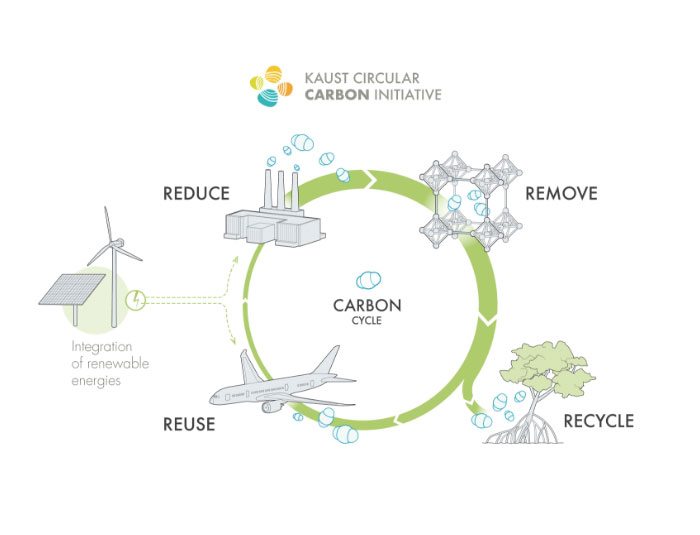 Our Circular Carbon Initiative addresses sustainable carbon management in five areas:
CO2 capture through direct air and point-source capture technologies
Nature-based solutions that emphasize Saudi Arabia's ecosystems
Geo-solutions, by exploring and quantifying geological storage and geothermal energy potential for CCE
E-fuels, through the manufacture and application of synthetic fuels
Cross-cutting (integration) with renewable energy sources.
ENVIRONMENTAL PROTECTION, PRESERVATION, AND ENHANCEMENT
KAUST is leading the charge to accelerate global research and development for the preservation and restoration of coral reefs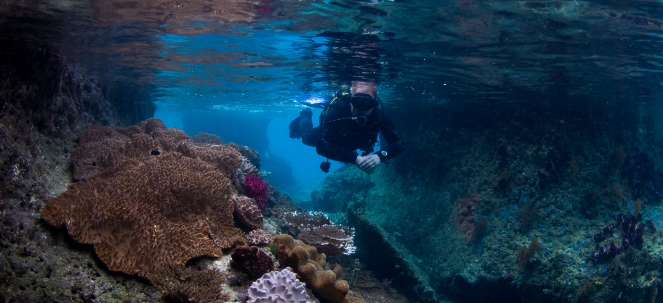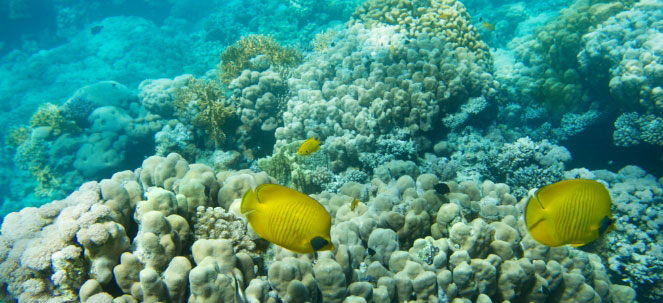 Pioneering preservation strategies
We are creating and evaluating innovative solutions, such as microbial therapy, to protect coral reefs around the globe and to enhance their resilience to climate change and other natural and anthropogenic stressors.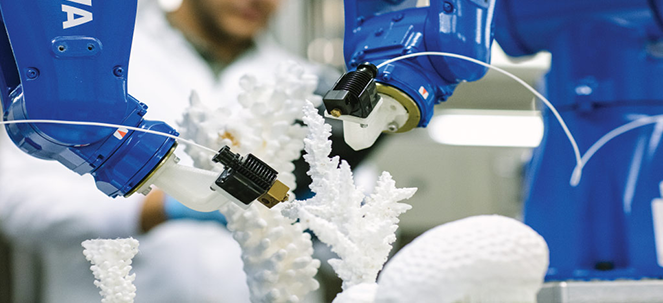 Bringing deep tech to the sea
Our transdisciplinary approach to active restoration of coral reefs includes cutting-edge technologies such as 3D printing and fabrication.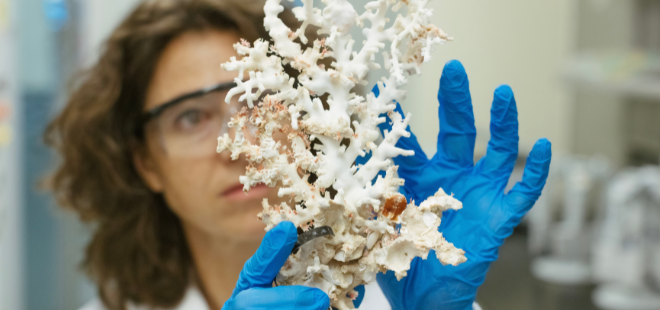 Partnering for success
We are sharing our extensive environmental expertise in the Red Sea by developing partnerships with public and private entities that focus on tropical coral reef environments.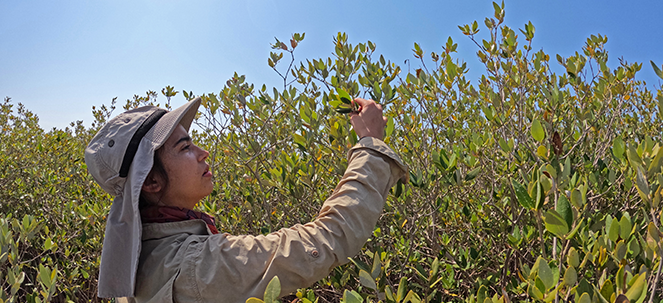 Preserving our ecosystems
We are working on several key Vision 2030 projects that aim to develop strategies and technologies to prevent, mitigate, or reverse aquatic ecosystem damage.
SAVING THE WORLD'S
CORAL REEFS
The Coral R&D Accelerator Platform (CORDAP) was launched in 2020 by the G20 nations to fast-track research and development of solutions that can save the world's coral reefs. Proudly, KAUST has been appointed the Platform Central Node, due to its location, infrastructure, and expertise.
CORDAP brings together the best minds worldwide in a transdisciplinary approach to accelerate and scale up the development of new technologies that will support coral conservation efforts and secure a future for world's warm- and cold-water coral reefs.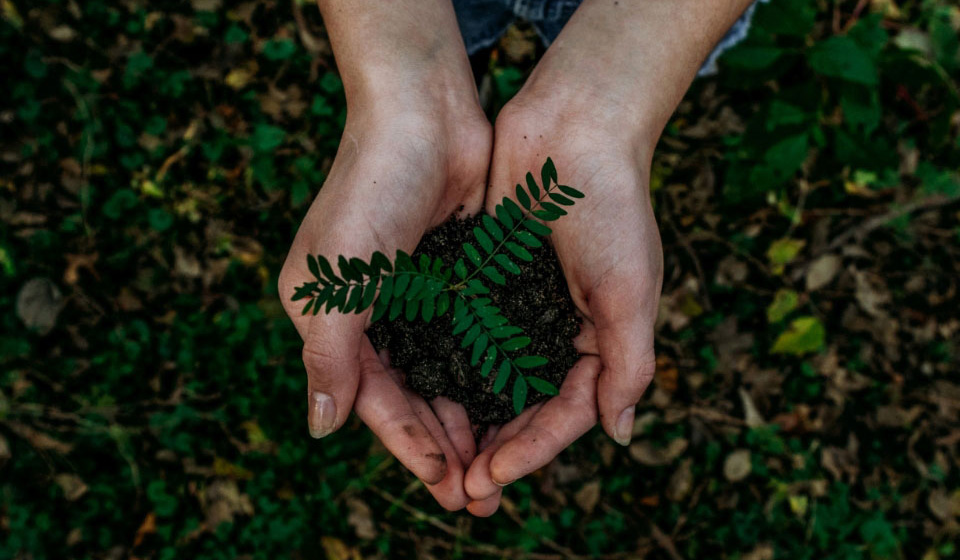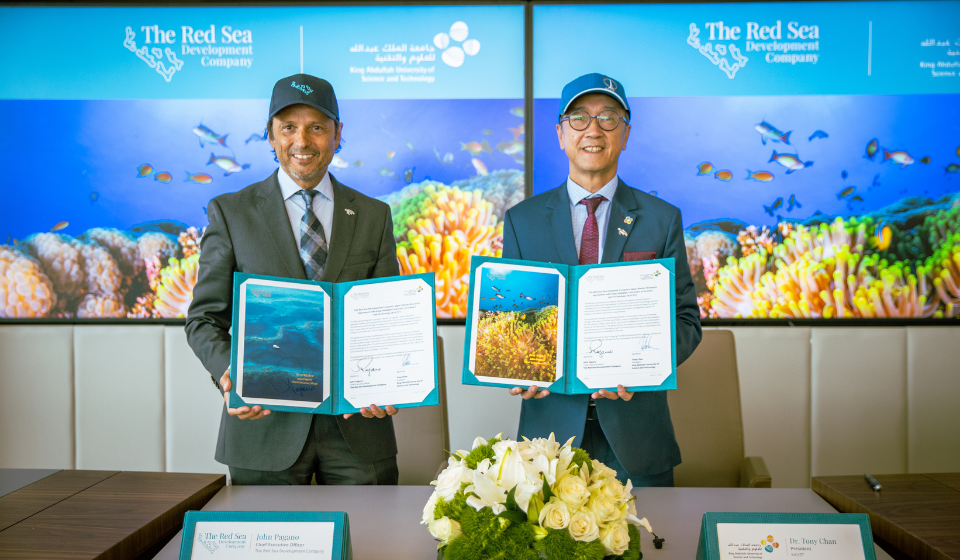 ADVANCING SUSTAINABLE
ECONOMIC GROWTH
As Saudi Arabia actively grows its tourism sector, KAUST has partnered with The Red Sea Development Company to provide spatial planning and develop technology that ensures that tourism-related development will enhance, and not jeopardize, marine and coastal conservation.
With our guidance, the company will help conserve and maintain the region's pristine marine biodiversity, including some of the most resilient coral reefs on the planet, targeting a 30% net conservation benefit by 2040 and a zero-carbon footprint that sequesters carbon from the atmosphere.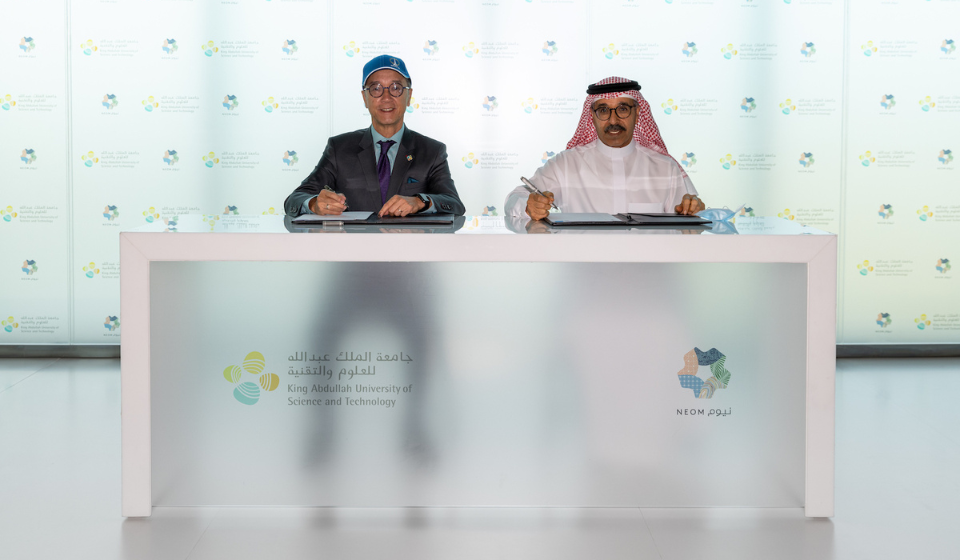 BUILDING THE WORLD'S
LARGEST CORAL GARDEN
KAUST has partnered with NEOM – Saudi Arabia's new, sustainably planned city – to build the world's largest coral restoration project and coral nursery, as part of NEOM's commitment to protecting 95% of the nature within its borders.
This 100-hectare reef at the Red Sea's Shushah Island, in northwest Saudi Arabia, will be KAUST's largest technology transfer to a commercial partner to date. The project will involve restoration innovations and methods for conserving reefs in a changing climate-knowledge that KAUST can share globally.