Asrar Damdam, a KAUST Ph.D. student in Electrical & Computer Engineering, was featured in Forbes Middle East 30 Under 30 2021 list as the founder of KAUST start-up Uvera. Showcasing an incredible ability to innovate while tackling pressing sustainability issues, Damdam hopes to address some of the most significant global problems involving food – spoilage, and wastage.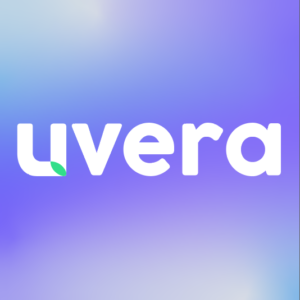 The UN estimates that 1.3 billion tons of food produced globally go to waste every year. Not only is this an enormous economic and ecological burden, but it is also, paradoxically, the primary driver of global hunger. Since consumers in developed countries waste almost as much food as the entire net food production of sub-Saharan Africa, innovative ways to increase fresh produce shelflife might be a way to ensure less spoilage, and a more equitable food distribution resulting in less waste. And this is where Damdam's Uvera steps in.
By utilizing a patent-pending technology that uses band C ultraviolet light, Uvera's 30-second sterilizing process can prolong the shelf life of fresh food up to 97% on average, without any chemical preservatives. The technology will be available for end consumers to install on their kitchen counters and there will also be an industrial version designed to fit the needs of restaurants and hotels. In the future, if the technology is applied to overall distribution infrastructures, it will further help to cut carbon emissions. Since transportation and storage temperatures will not need to be as low after the treatment, the technology will allow considerable energy savings and ultimately contribute toward global climate action goals.
Damdam hopes that her award-winning business idea will help to contribute to a more sustainable way to feed the world by maximizing the shelf life of what we already produce.
Find more about Uvera.