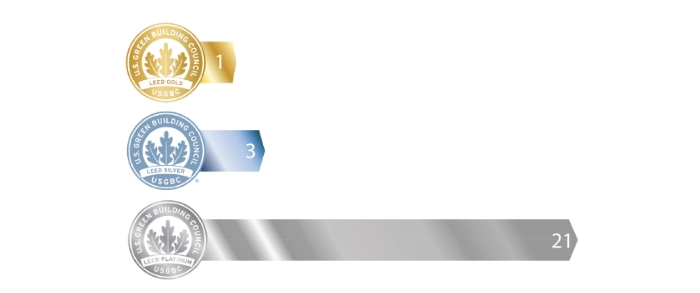 Leadership in Energy and Environmental Design (LEED) Sustainable building
All of KAUST's academic buildings are LEED Platinum certified for New Construction. All new buildings are expected to achieve a minimum LEED Gold certified equivalent.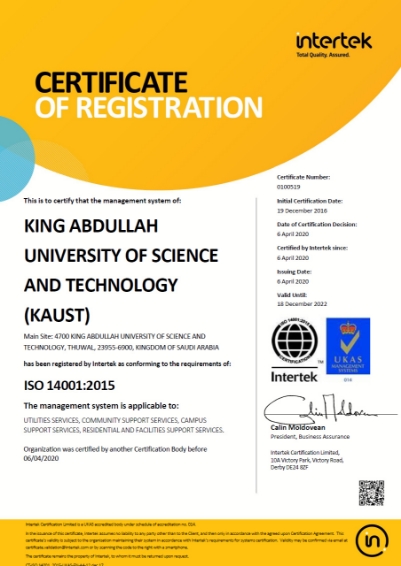 ISO 14001 - Environmental Management Systems
Our environmental risk management system (EMS) is based on an ISO 14001-certified environmental management system. Managed by KAUST's Health, Safety, and Environment department, our EMS covers much of our operations and activities, ensuring that they comply with national and international laws, and that any adverse environmental impacts are minimized or eliminated.