SDG 13
SDG 11
SDG 9
SDG 3
Transportation is a crucial greenhouse gas emission source, accounting for 21% of total CO2 emissions worldwide—9% of which are attributable to passenger transport.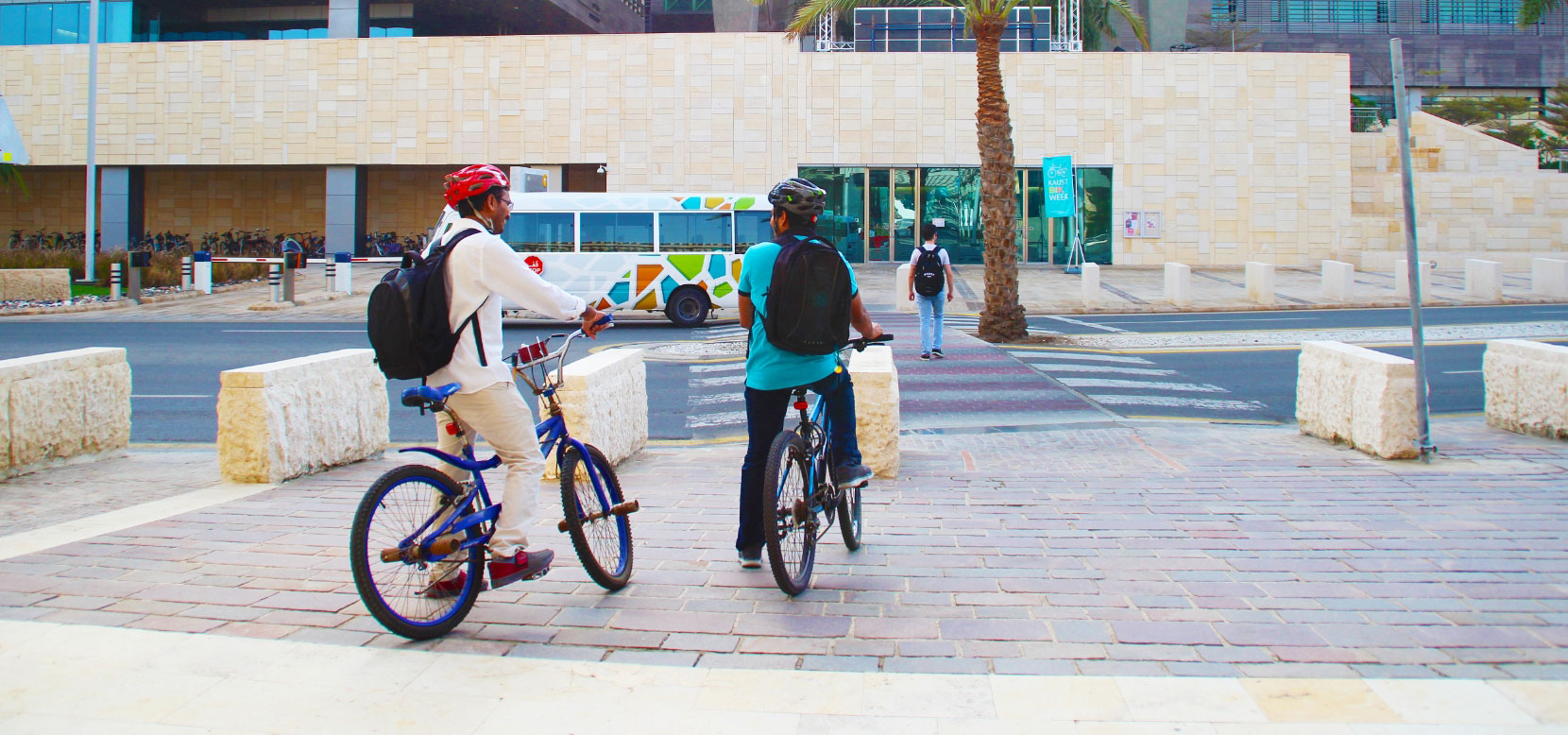 KAUST is continuously working toward transportation solutions that help students and other community members navigate the campus, the surrounding community, and nearby cities in a more sustainable manner. Our Campus Spine was built to give pedestrians priority in circulation.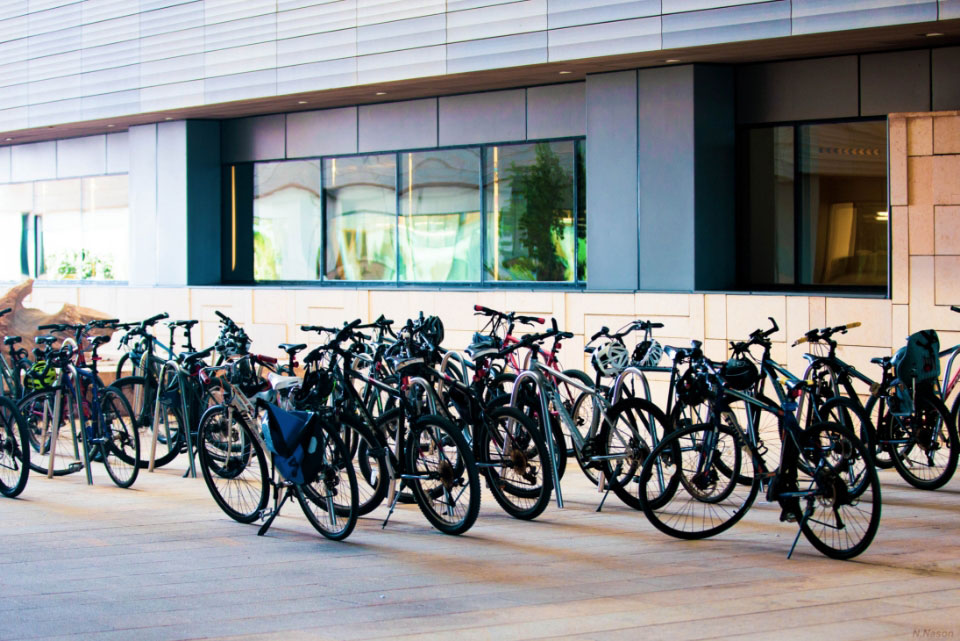 BIKING
Biking is an environmentally-friendly, healthy way to commute and get around. KAUST provides bicycle accessibility campus-wide, including dedicated parking areas near building entrances.
Student dorms are an easy five-minute ride from the main campus. And new neighborhoods such as The Palms have dedicated bike lanes that lead to the campus grounds. Many KAUST-organized events also offer rewards for attendees who arrive on bicycle.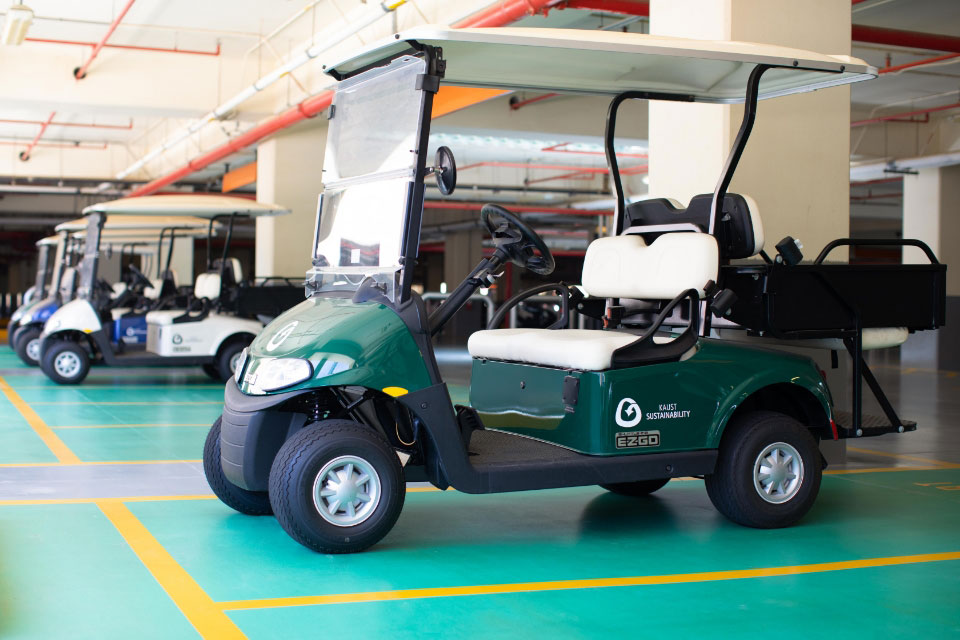 ECO-CART RENTAL PROGRAM
The EcoCart Program is for all who need a motorized vehicle but prefer a greener mode of transportation. Carts can be rented on a daily, weekly, monthly, or long-term basis. Each cart in our 135-vehicle fleet is fully electric, can be charged from any conventional power outlet, and is fully maintained at no extra cost.
Our campus also offers dedicated parking spots and charging stations for electric vehicles. For more information, please visit the Transportation Eco-Cart webpage.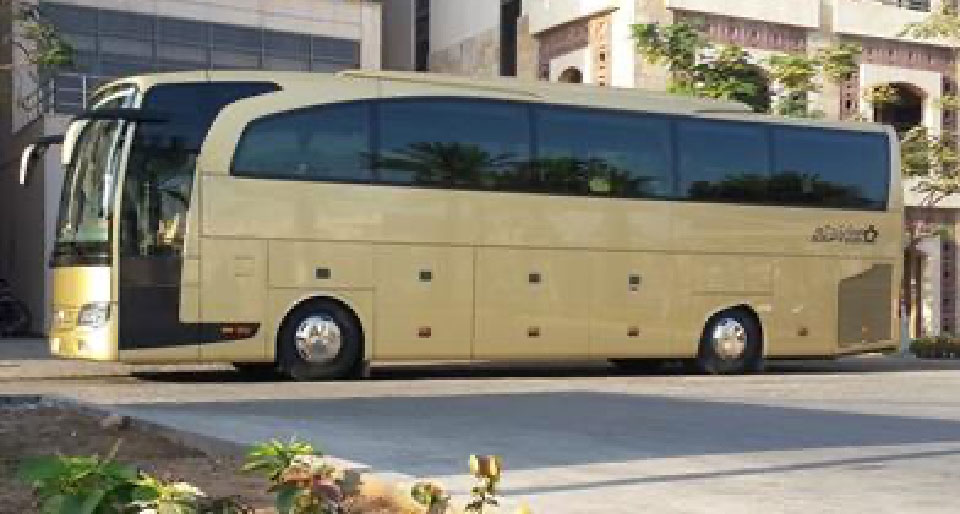 SHARED TRANSPORTATION
Shared transportation is a great way to travel while benefitting the environment by reducing single-occupancy vehicles on the road—lowering fuel consumption and emissions, and improving air quality.
KAUST offers several shared transportation options for traveling within and exploring the campus, the surrounding community, and nearby cities.
Scheduled KAUST shuttle buses are available free of charge for to all KAUST residents, visitors, and service providers. Learn more here.
On-demand shuttle buses are also available free of charge at peak times and on weekends and holidays. Riders simply book a buses using a dedicated app, which efficiently groups the largest number of riders along the shortest possible route.
Off-campus buses to shopping centers, railway stations, and hospitals are also available to KAUST residents throughout the week.
A partnership between KAUST and SHIFT inc, an automated car rental service, allows riders to book a vehicle online and pick it up from a selected location on the KAUST campus. This on-demand option is ideal for one-time trips that can't be accommodated by other travel modes, while reducing the significant financial and environmental burden of owning a motorized vehicle.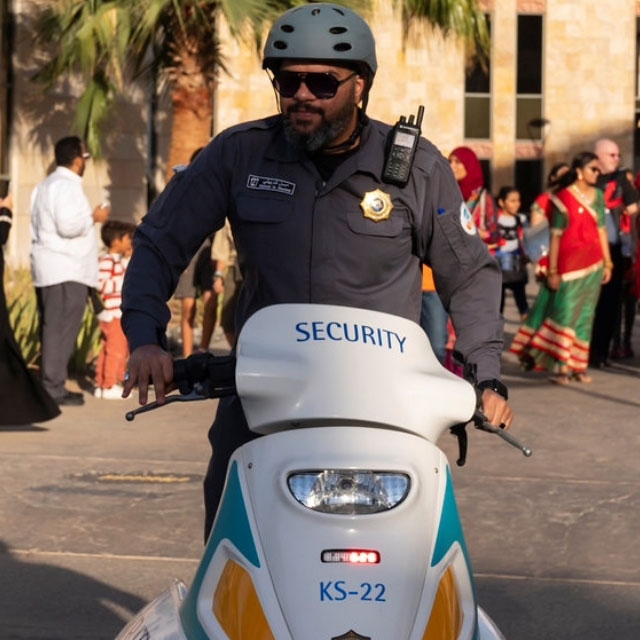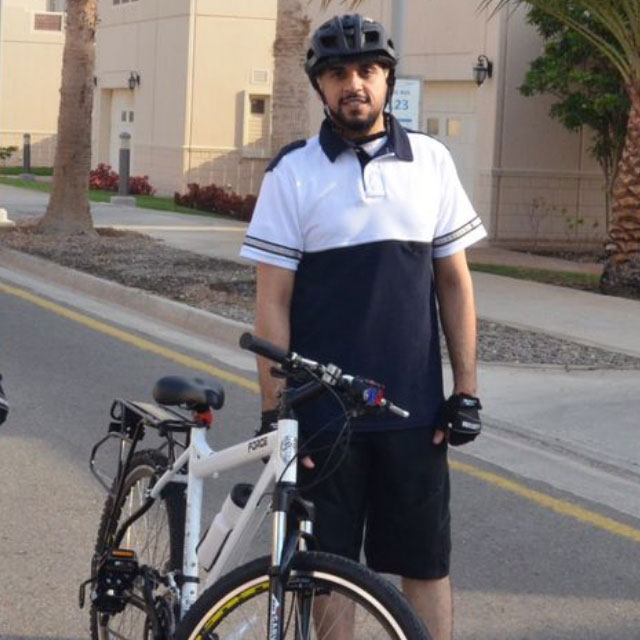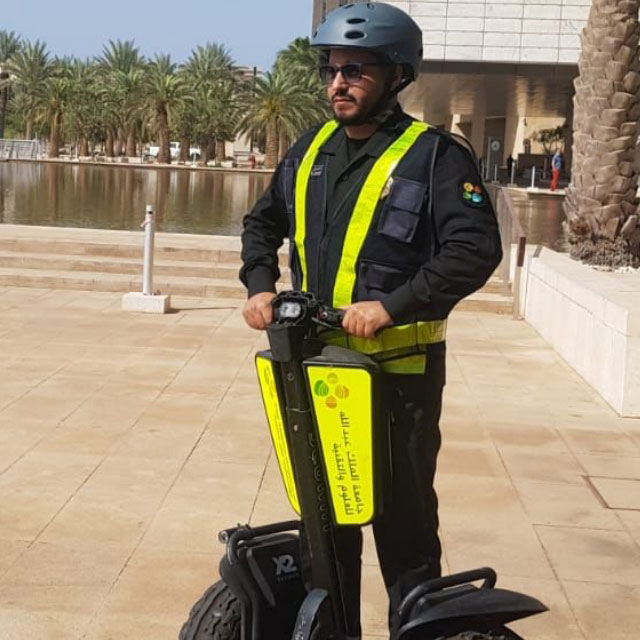 GROWING GREEN FLEET
KAUST Security has adopted greener modes of patrolling the campus and our neighboring community. The department currently uses two Segways, one Ecospin Raptor, and two bicycles, all for short-distance travel across campus.
To reduce the impact of vehicles used for campus operations, KAUST Facilities Management's fleet of 17 electric vehicles is used across campus for a variety of tasks, from maintenance services to horticulture and waste collection.