KAUST is proud to have made sustainable and environmentally-conscious building standards a priority from our inception. The KAUST Campus is LEED Platinum Certified for New Construction and in fact was the largest LEED Platinum project at the time of its completion, in 2009.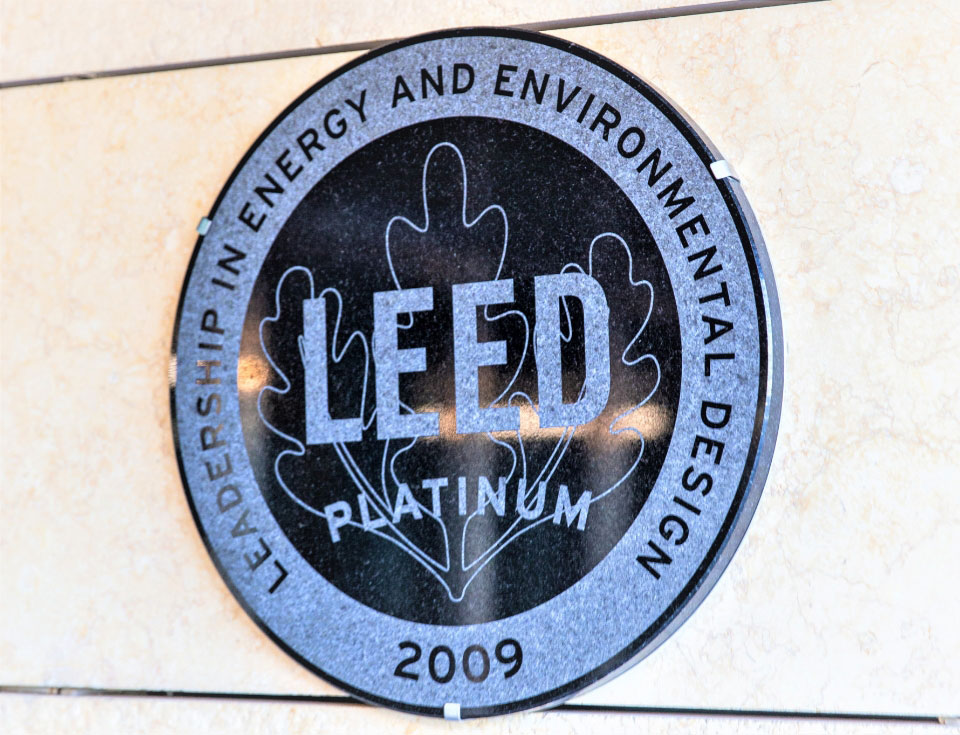 We ensure that all new and renovated buildings at KAUST meet construction standards that at minimum are LEED Gold-equivalent for New Construction.
Since 2016, we have used proprietary Sustainability Design Criteria based on a set of standards for energy efficiency that include overall energy reduction, incorporation of renewable energies whenever possible, site assessment (e.g., shade and sun/wind exposure), massing and orientation, and envelope attributes. The criteria also address water efficiency by considering reduction of indoor and outdoor water use, water metering, and greywater use.