SDG 13
SDG 12
SDG 11
SDG 4
SDG 3
KAUST seeks to contribute to a more sustainable food cycle by raising awareness of the environmental impact of foods, fostering nutritional literacy, and enforcing food safety, all to help communities make healthier, more sustainable choices and reduce food waste.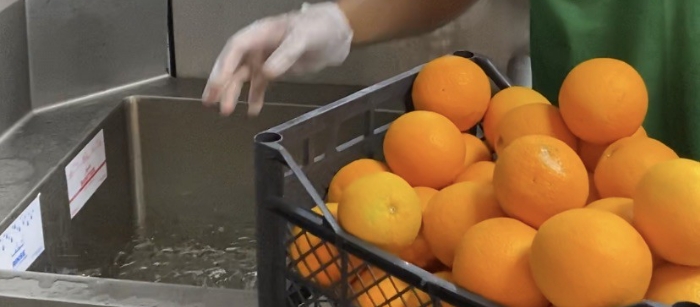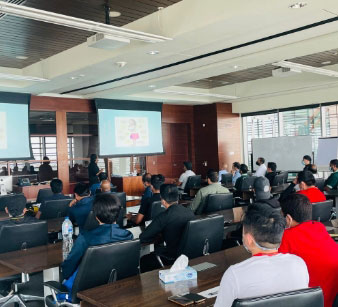 FOOD SAFETY
Food safety and quality are essential to the well-being of any community. Our Food Safety & Quality Assurance (FSQ) team ensures that all food served at KAUST meets national and international safety standards by continuously implementing, improving, and monitoring food-related compliance by mobile food vendors and restaurants.
The FSQ team also works with management, service providers, retailers, community members, and consumers to apply sound, science-based principles of food safety, nutrition, and education. Their main areas of action are:
1. Inspecting KAUST's food service providers
2. Training KAUST's food service providers
3. Educating the community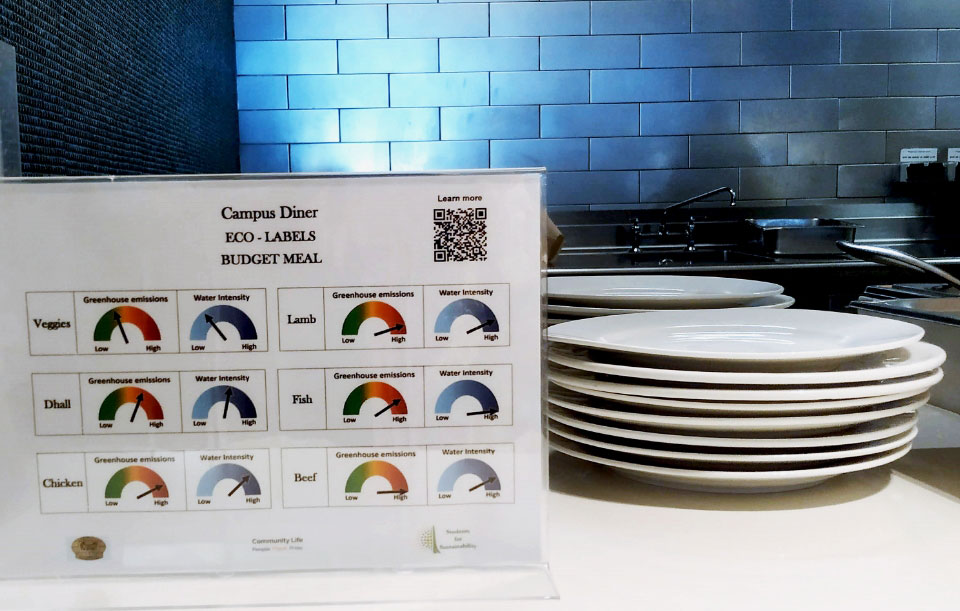 FOOD AND CLIMATE AWARENESS
Improving sustainable food options and reducing food waste are key items on the Students for Sustainability's agenda. In partnership with Community Life and KAUST service providers, the group created an eco-label system for the campus diner, as part of its Global University Climate Forum project.
These eco-labels accompany each food item and provide a visual guide to the water intensity and emissions generated to produce it.
By informing patrons about the impact their food choices make on the world's environment and climate, eco-labels allow patrons to quickly make environmentally-informed decisions about what they eat.
For the same Global University Climate Forum project, students conducted a food audit that described and quantified food waste, surveyed KAUST diner patrons to assess their behavior and awareness, and identified critical actions.
Their results showed that portion size was the biggest determinant of food waste, leading the campus diner to introduce half-portions for selected meals.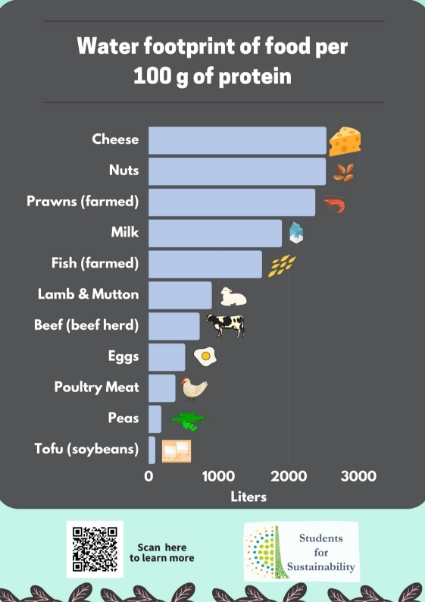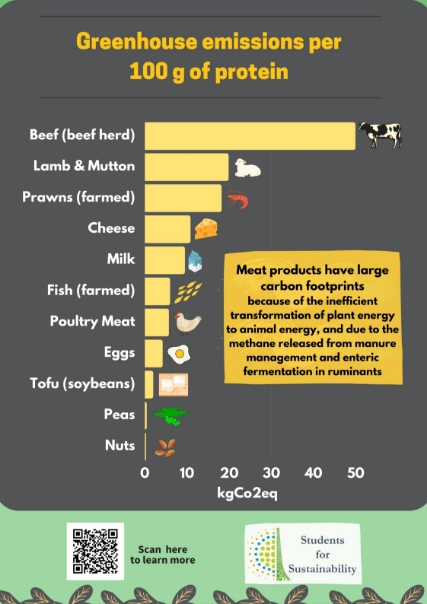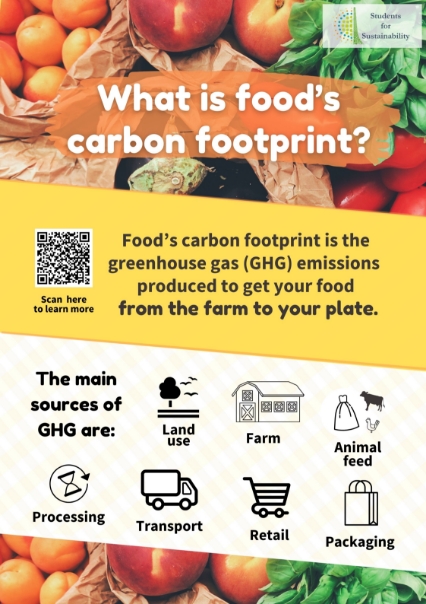 NUTRITION LITERACY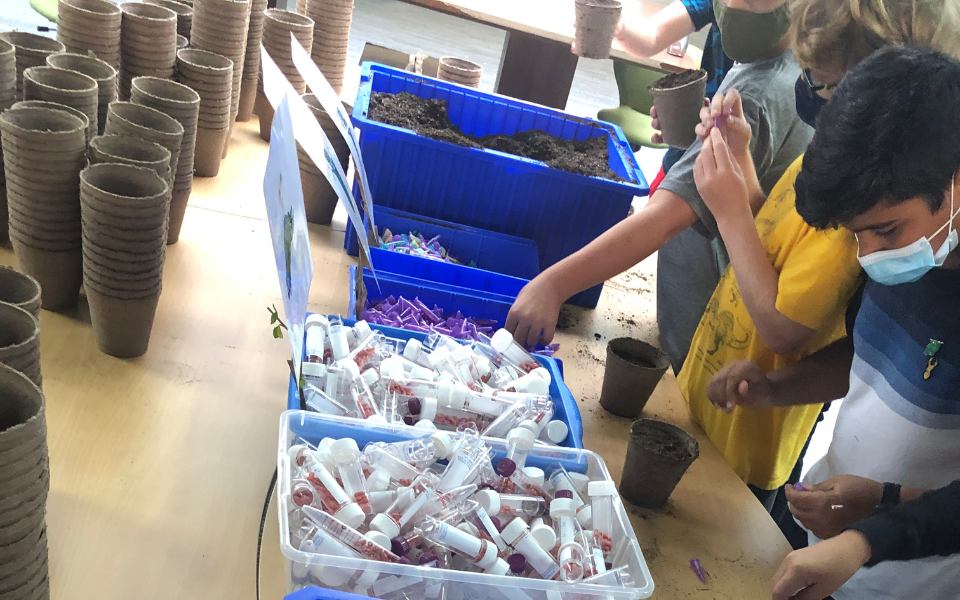 EDIBLE SCHOOL GARDEN PROJECT
To promote sustainable agriculture, nutritious food, and healthy living, the KAUST Plant Science Program and The KAUST School will pilot the Edible School Garden Project, based on the acclaimed Edible Schoolyard Project.
The Project integrates sustainable agricultural practices, healthy food habits, and plant science ranging from culture and history to math, chemistry, physics, biology and engineering into the K-12 curricula. This program seeks to overhaul Saudi Arabia's food system by engaging all K-12 students on the full lifecycle of food, from planting and harvesting to cooking and composting.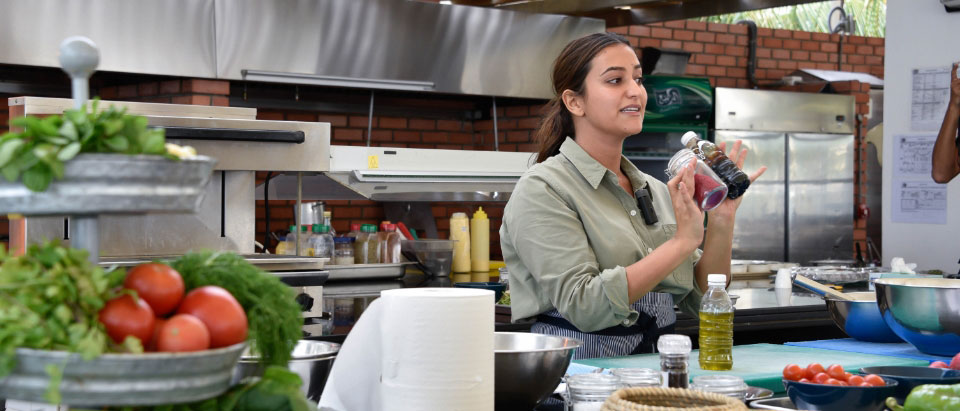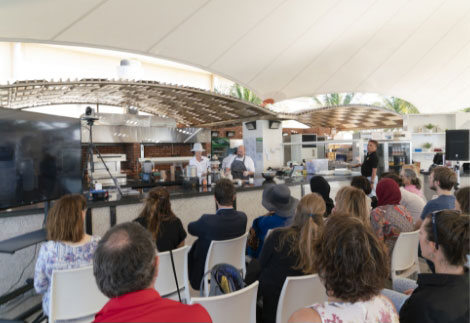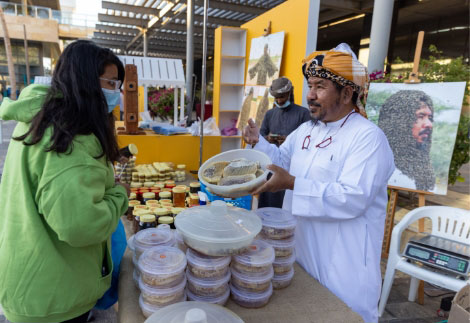 FOOD WORKSHOPS AND MARKETS
Several food-related events, from the World Food Day celebration to cooking workshops, provide an opportunity to demonstrate to KAUST residents and its neighboring communities why a healthy diet is important to them and to the planet.
Our residents also benefit from regular farmers' markets and Green's Fresh Produce shop, all offering a wide selection of locally-grown fresh produce and other food items.
FOOD-RELATED GROUPS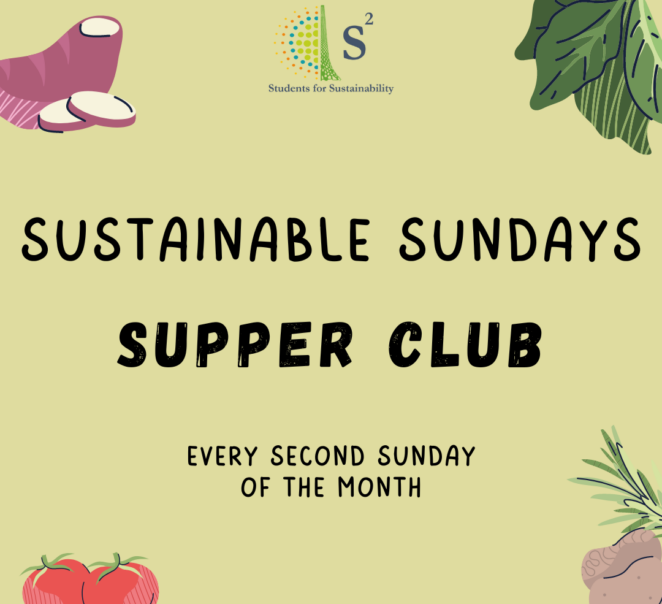 SUSTAINABLE SUNDAYS SUPPER CLUB
Want to help the environment and your health through your diet but are stuck for ideas? The Sustainable Sundays Supper Club is the place for you! Every second Sunday of the month,  one new plant-based recipe will be taught and tasted! Participants are also invited to bring a plant-based dessert or side dish to share. Bring your own container for leftovers! This event is organized by the Students for Sustainability.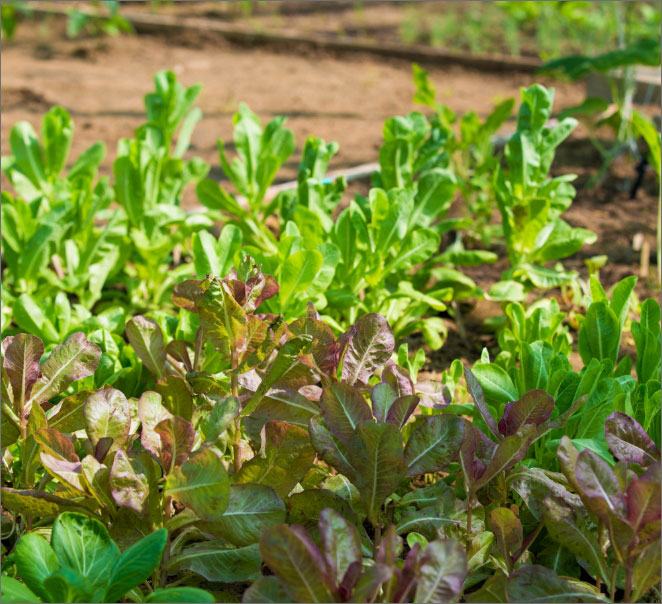 COMMUNITY GARDEN
At the Community Garden, community members can grow their own produce in a pesticide-free, organic environment and sustainably grow their own food. KAUST residents can rent one or more plots for a monthly fee, with access to water, tools, compost, and advice from fellow gardeners.