Facilities Management (FM) at KAUST has achieved a remarkable increase in the waste recycling rate. More than 50% of waste in KAUST has been diverted from the landfill, marking the highest overall waste recycling rate ever achieved at KAUST. This achievement is due to the community's support for the recycling program and the efforts of KAUST partners, Edama Organic Solutions and Averda.
In comparison, only 33% of the total municipal waste generated in 2022 was recycled. FM expects the municipal waste recycling rate to increase even further as KAUST moves towards its zero waste to landfill goal. To achieve this, FM will enhance the recycling program and launch sustained awareness campaigns. Further, waste segregation should also be improved both at home and in the workplace, and community participation in the composting and recycling program will be increased.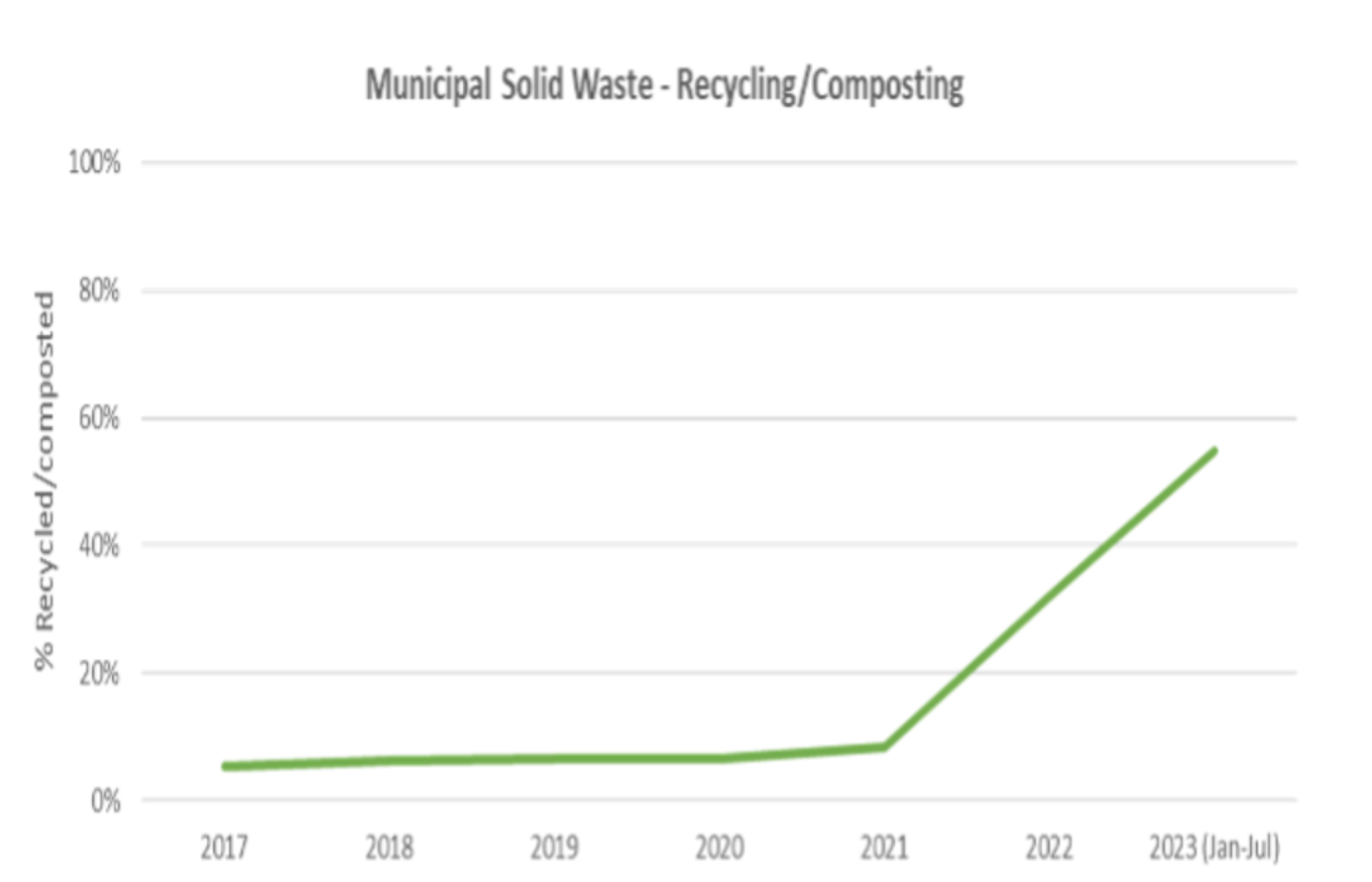 Households interested in joining the composting program can register on the program's registration page. The segregated food waste from participating households is collected separately and sent to Edama Organic Solution's composting facility at KAUST.
By consistently working on improving our waste management, KAUST and it's collaborating partners are contributing to SDG 12- Responsible Consumption and Production.
Learn more about how KAUST is aiming to achieve zero waste to landfill. For further inquiries about recycling, please contact waste management at recycle@kaust.edu.sa. For more information about Facilities Management in KAUST, please visit the FM website.