Saudi Youth For Sustainability (SYS)
Established in 2021, the Saudi Youth for Sustainability (SYS) is a youth-led national organization that connects young leaders intent on driving positive change toward a sustainable future.
The organization aspires to increase Saudi Arabia's sustainability momentum by encouraging young change agents from participating Saudi Arabian institutions to develop novel approaches that tackle important and persistent issues. The group's end goal is to persuade policymakers to meet the younger generation's demands for sustainable development.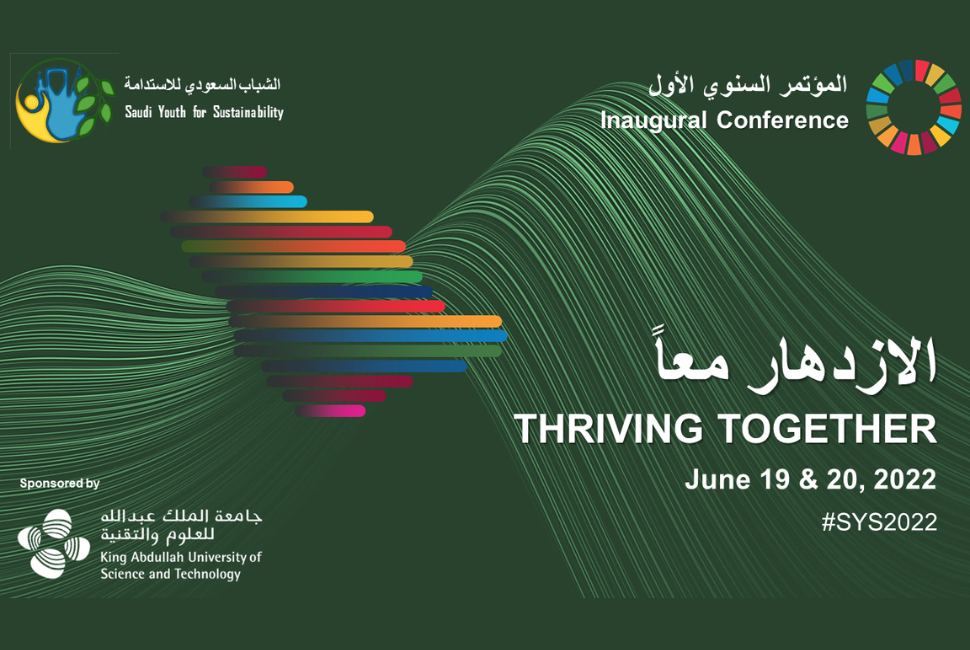 2022 ANNUAL CONFERENCE: THRIVING TOGETHER
The inaugural annual conference of Saudi Youth for Sustainability is going to take place on June 19th and 20th, 2022, at King Abdullah University of Science and Technology (KAUST) in Thuwal, Saudi Arabia. The theme of this year's annual conference is Thriving Together, in which we explore how Saudi youth can be active contributors to vision 2030 through advocacy, education, and technology.